Discover more from Fintech Blueprint 🤖🏦🧭
The Fintech Blueprint helps you find and build the next Fintech & DeFi unicorn with unbiased and expert insights on financial innovation. Join venture capitalists, entrepreneurs, and executives by signing up below.
Over 83,000 subscribers
Blueprint: Klarna's underwriting losses; Andre Cronje ghosts DeFi; Australian SMB neobank Zeller becomes 🦄
Gm Fintech Futurists — our agenda for today is below.
As always, if you want to go deeper, check out our premium features below.
---
Visit our carefully curated Sponsors:
Don't miss out on 30,000+ meetings with thousands of participants from leading Fintechs like Alloy, BlockFi, Cash App, Checkout.com, Feedzai, NIUM, Pipe, Socure, Stripe & Upstart, Banks like Bank of America, Barclays, Citibank, J.P. Morgan & USBank, Investors like Bain Capital Ventures, Commerce Ventures, General Atlantic, 175+ Credit Unions, Networks and many others! Virtual, March 22-24.

👉 Get your ticket now!
---
Short Takes
CRYPTO: Dozens of Tokens Tumble as Prolific Developer Andre Cronje Calls It Quits (link

here

)
Andre Cronje, founder of Yearn and known as the "Godfather" of DeFi, has reportedly retired from crypto and is terminating around 25 apps and services on the 3rd of April. The deprecated apps include the recently-launched Solidly, and the CRV-focused Bribe. Other protocols like Yearn (asset management), Multichain (bridges), and Keep3r (devops) will continue operating on new domains, supported by their decentralized teams. 
bribe.crv.finance
bribe.crv.finance
bribe.crv.finance
The market did not take the news well. Solidly fell 75%, Keep3r was down 25%, and Iron Bank down 50%. The Fantom ecosystem in particular took a broad hit, including projects that have not been associated with Cronje, due to the founders recent push of Solidly and Ve(3,3) and engagement with the Fantom blockchain. As examples, Spookyswap was down 19%, Tomb was down 22%, and LiquidDriver was down 17%. 
Is this justified? The websites that are being shut down are only frontends backed by smart contracts, and those underlying mechanics persist. Other developers are moving quickly to develop new experiences for these smart contracts to continue operations. And yet! Cronje's exit highlight the speculative nature of the market, even in "blue chip names", and just how much the perception of a project's success depends on the celebrity founder. And if you're investing in a personality, is it really "DeFi"?
All in, there's now more room to grow for new developers and projects. But this is still pretty bad news for anyone that "relied" — in the contractual sense — on expecting Cronje to continue building in the space.  
---
Interested in sponsoring?
We work with select companies to deliver brand awareness to our 100,000+ digital finance audience. See our prior partners here, and reach out here with interest.
---
Digital Lending

:
Klarna's widening losses driven by rapid expansion
(link
here
)
Klarna reported results, and they are a bit of a head scratcher. The good news is that Klarna had 147MM active customers in 2021, up 70% year-on-year, and losses per transaction volume have dropped. Revenues rose by 31% in Q4, and 38% across the full year. The company pushed heavily into new markets, including competing in the US, expanded its app functionality, and growth seems to be working.
Yet, there is an increase in the absolute value of credit defaults. Losses grew from SKr1.4B in 2020 to SKr7.1B in 2021, with Q4 accounting for SKr4.5B (~$470MM) of the year's losses. A credit business is supposed to experiences defaults, that's not the problem. The key metric instead is to look at the quality of underwriting, with defaults as a percentage of volume. And here's the chart provided by Klarna.
The claim is that 2019 losses were 0.56%, or $200MM, and the 2021 equivalent would be 0.36% based on superior underwriting. Then you add $100MM from additional volume, and then *get this*, $300MM from poor underwriting in new geographies. Thus the 2021 loss rate is 0.67%. We can sort of buy the logic, in that entering a new market and having no data set would lead to a learning curve with poor performance in the beginning. But then why is the above chart so clearly manipulative and provided out of scale? The $200MM is almost as tall as $500MM — a signal that something about the story is a front. We don't like it.
Rapid growth has to be the key to BNPL success, especially as competition is heating up with incumbents and other fintech (Barclays, Monzo, Revolut, and Virgin Money) all rolling out credit by instalment products. Other pureplay BNPL firms are getting lots of capital too — see Scalapay recently raised $500MM to become Italy's first unicorn. 
VCs and consumers like credit integrated into payments, but the industry has been drawing heat around the potential impact on consumer welfare and the lack of credit checks. Klarna made a number of changes in October, including a "pay now" option as the UK Treasury began a sector review. The FCA last month pushed credit providers, including Klarna, to redraft potentially harmful terms and will be consulting on regulation this year. Headwinds for cheap money.
---
PAYTECH: Zeller doubles valuation to over AU$1B with AU$100MM raise (link

here

)
Australian paytech/neobank firm Zeller is now a unicorn after raising AU$100MM in Series B capital, led by Headline and joined by Hostplus. The fintech was previously valued at AU$400MM in June 2021 after raising AU$50MM. 
Zeller acts as a neobank for SMBs, aggregating card payments, expense management, banking and accounts for different providers into one fully integrated package. In turn this simplifies the process for merchants, who typically have to engage with multiple systems. Getting set-up requires opening an account on their website and then ordering a Zeller POS terminal.
Zeller is working on a new omni-channel commerce capabilities for vendors. The new features will include the ability to accept payments through website and e-commerce platform integrations, as well as improved tracking and insight capabilities. Zeller Financial Services is also being developed, which will provide debit and credit cards, in addition to expense management tools and analytics. 
To do a quick benchmarking, we see eCommerce at around $20B growing to $30B, depending on the source. If that's 5-6% of total retail, then we are looking at about $400B in gross merchandise volume. For comparison, the US retail market is about $5 trillion per year, with $800B in digital. There's certainly room for a couple of digital payment processing unicorns in Australia, but it's important to understand potential scope.
---
Rest of the Best
Here are the rest of the updates hitting our radar. Note that DeFi and digital investing now have their own dedicated weekly emails, on Tuesday and Thursday respectively.
---
On Ukraine and the economic sanctions of Russia
(link
here
)
We look at the Ukranian invasion from the perspective of economic sanctions on Russia, and whether such response can be sufficient reaction to military hard power.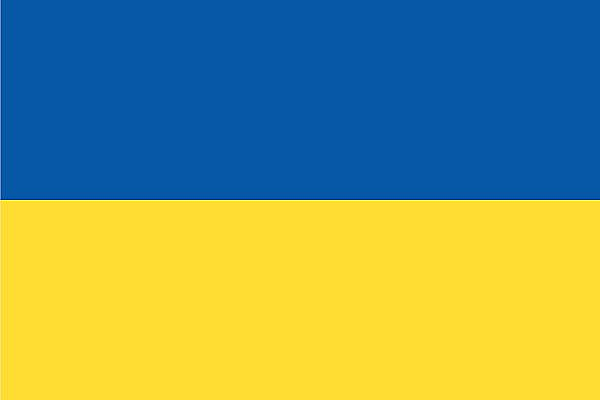 In particular, we dive into the impact on the value of the ruble, issues around Russia's $600B+ in reserves in Western custody, exclusion from SWIFT, and impact on the economy, banking sector, and stock markets. Finally, we consider the role of offshore assets, including cryptocurrency, and then implications for inflation.
---
Podcast Conversation: The Embedded finance revolution in cards and payments, with Highnote founder John MacIlwaine (link
here
)
In this conversation, we chat with John MacIlwaine, Founder and CEO at HighNote. The former general manager at Paypal Holdings Inc-owned Braintree. Highnote improves embedded payments experiences, reducing speed to market while supporting customer loyalty and engagement.
More specifically, we touch on the journey of leadership through Morgan Stanely, Envestnet, SunGard, GreenDot, Visa, Lending Club, Braintree/PayPal and HighNote. Touching on the progress of technology influencing embedded finance through each of these entities, and so so much more!
---
More? More!
If you want to go deeper in Fintech & DeFi, upgrade to a premium Blueprint subscription below. Our value prop is simple: experienced judgment, accurate vision. If you knew the shape of the tomorrow, what would you do today?