Jun 19, 2020 • 49M
Podcast Conversation: How to Build a $3.5B Profitable Digital Bank with Tinkoff
Finance is being pulled apart by the forces of frontier technology. From AI, to blockchain, crypto and DeFi, to mixed reality, chatbots, neobanks, and roboadvisors — the industry will never be the same. Here is the blueprint for navigating the shift.
Hi Fintech Architects,
Welcome back to the Fintech Blueprint / Rebank podcast series hosted by Will Beeson and Lex Sokolin.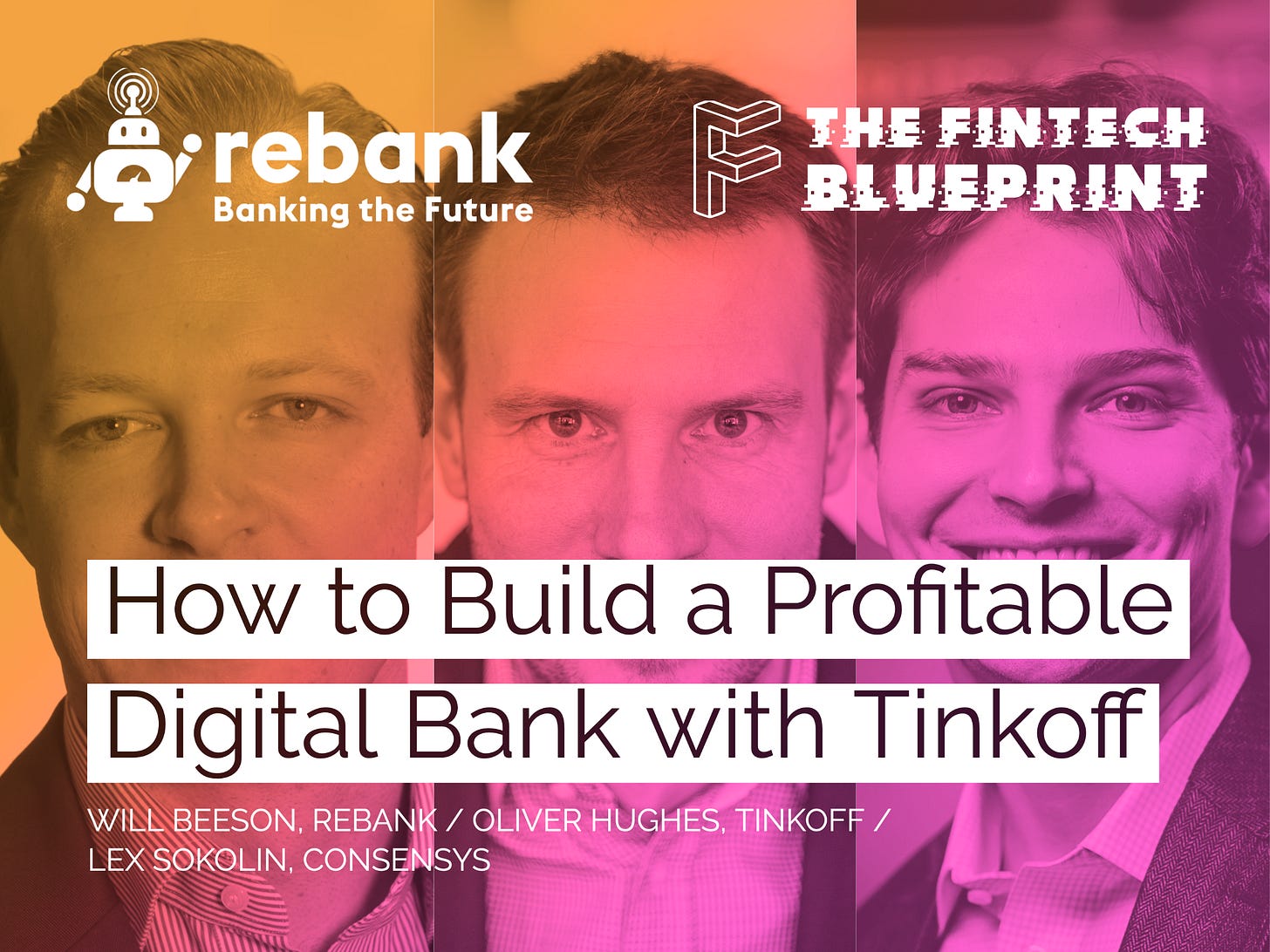 Oliver Hughes is the CEO of Tinkoff Group, one of the world's most successful digital banking groups with over 10 million customers. This is one our most interesting conversation to date, full of fantastic operating advice.
Tinkoff is publicly listed with a $3.8 billion market capitalization, which brings clarity to its operating model in a time when many noteworthy consumer digital banks are pursuing customer acquisition at the expense of profitability.
This episode is for paid subscribers