May 5, 2020 • 42M
Podcast Conversation: Inside The Decision to Shutter Moven's B2C Business with Brett King
Finance is being pulled apart by the forces of frontier technology. From AI, to blockchain, crypto and DeFi, to mixed reality, chatbots, neobanks, and roboadvisors — the industry will never be the same. Here is the blueprint for navigating the shift.
Hi Fintech Architects,
Welcome back to the Fintech Blueprint / Rebank podcast series hosted by Will Beeson and Lex Sokolin. We have a real treat this time around, featuring a conversation with neobank OG, Brett King. We previously talked about Moven's recent announcement to shutter its B2C business on episode 170 of Rebank, and we're happy to have the opportunity to connect with Brett directly to discuss the decision in more detail.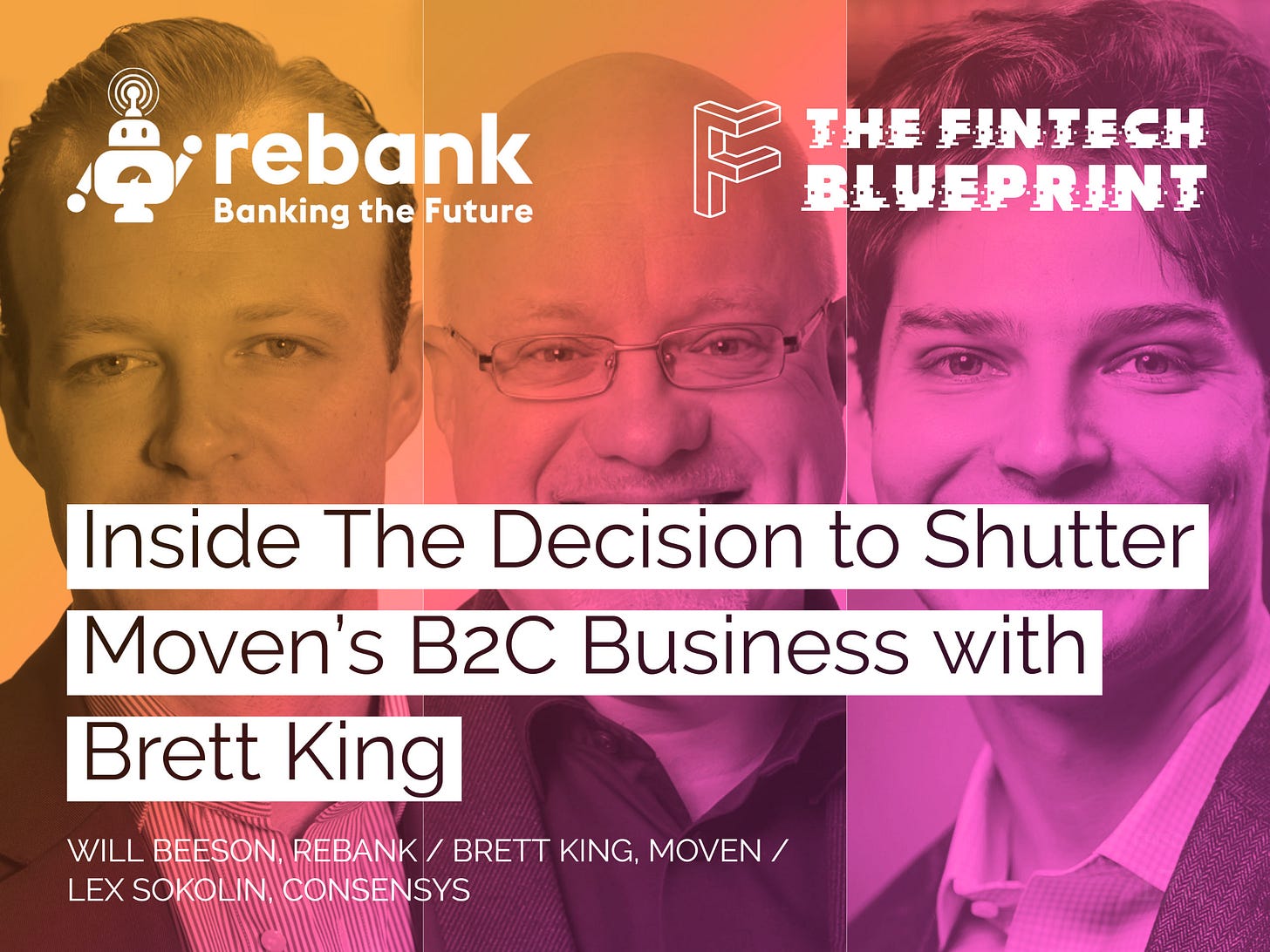 Of particular interest in this conversation are Brett's learnings from ten years of running Moven about B2C vs B2B as a digital banking strategy, the missing pieces in the current US and European challenger banking business model and where the space will go from here.
For premium subscribers, the full transcript is provided along with the recording.
Hope you enjoy, and do not hesitate to reach out here!
This episode is for paid subscribers