Oct 16, 2020 • 34M
Podcast Conversation: The Harvard Endowment and alternative assets, Square buys $50MM of Bitcoin, Killer Mike launching a Bank and Akon building a $6B smart city
Finance is being pulled apart by the forces of frontier technology. From AI, to blockchain, crypto and DeFi, to mixed reality, chatbots, neobanks, and roboadvisors — the industry will never be the same. Here is the blueprint for navigating the shift.
Hi Fintech Architects,
Welcome back to the Fintech Blueprint / Rebank podcast series hosted by Will Beeson and Lex Sokolin.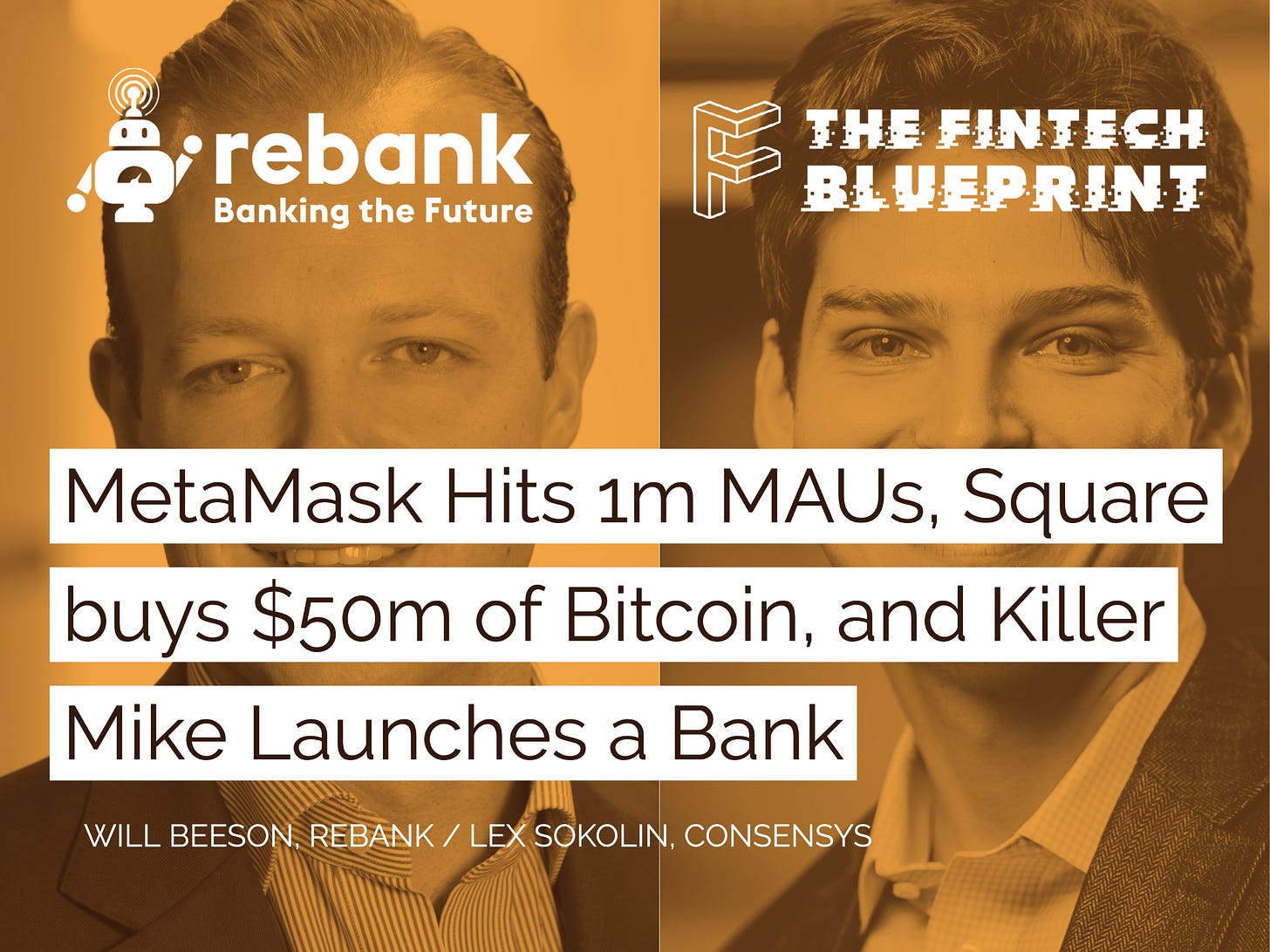 In this conversation, Will and I break down a few important pieces of recent news. MetaMask, the crypto wallet, hit 1 million month active users in yet another sign of the acceleration of retail adoption.
Square's market cap is now equal to that of American Express, and the former also announced it has purchased $50 million of Bitcoin with its balance sheet. What do these pieces of news mean?
Greenwood Financial launched, a neobank led by Andrew J. Young, a civil rights legend, Killer Mike, a rapper and activist, and Ryan Glover, founder of Bounce TV network. How much scope is there for financial services for affinity groups instead of traditional geographical or product coverage areas?
For premium subscribers, an illustrated full transcript is provided along with the recording.
Hope you enjoy, and do not hesitate to reach out here!
This episode is for paid subscribers