Jun 5, 2020 • 53M
Podcast Conversation: Cash App, Venmo, Digital Wallets and Challenger Banks with ARK Invest
Finance is being pulled apart by the forces of frontier technology. From AI, to blockchain, crypto and DeFi, to mixed reality, chatbots, neobanks, and roboadvisors — the industry will never be the same. Here is the blueprint for navigating the shift.
Hi Fintech Architects,
Welcome back to the Fintech Blueprint / Rebank podcast series hosted by Will Beeson and Lex Sokolin.
Max Friedrich is a fintech analyst a ARK Invest, a public markets investment manager focused on disruptive technologies including autonomous tech, robotics, fintech, genomics and next generation internet.
Max recently published a report on digital wallets, including Venmo and Square's Cash App, which is available for download on ARK's website. In this conversation, we explain why Cash App has seen exponential growth.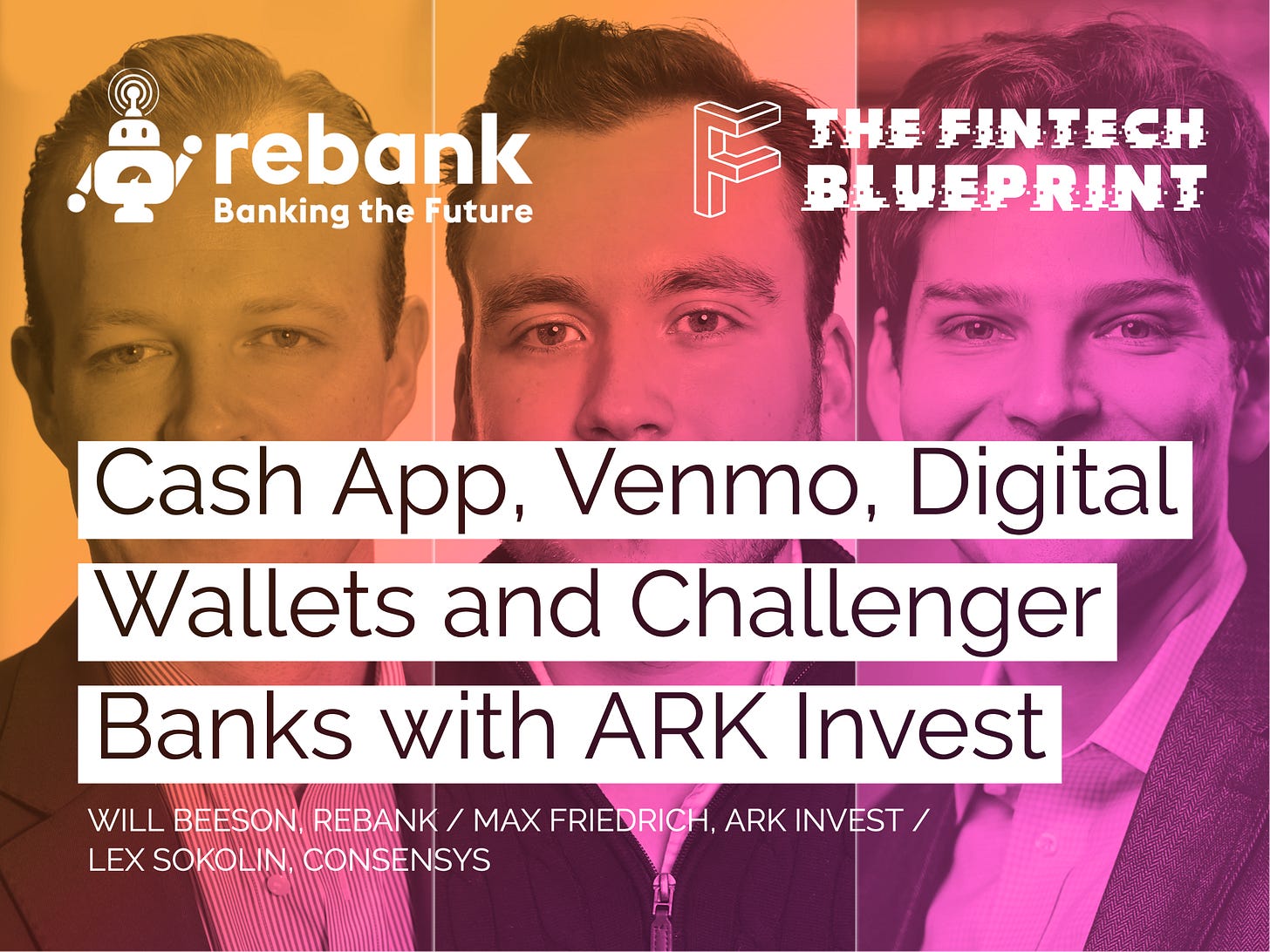 For premium subscribers, the full transcript is provided along with the recording.
Hope you enjoy, and do not hesitate to reach out here!
This episode is for paid subscribers