Jul 17, 2020 • 53M
Podcast Conversation: Figure, SoFi and the Disruption of Finance with Mike Cagney
Finance is being pulled apart by the forces of frontier technology. From AI, to blockchain, crypto and DeFi, to mixed reality, chatbots, neobanks, and roboadvisors — the industry will never be the same. Here is the blueprint for navigating the shift.
Hi Fintech Architects,
Welcome back to the Fintech Blueprint / Rebank podcast series hosted by Will Beeson and Lex Sokolin. It is really an exceptional one this time.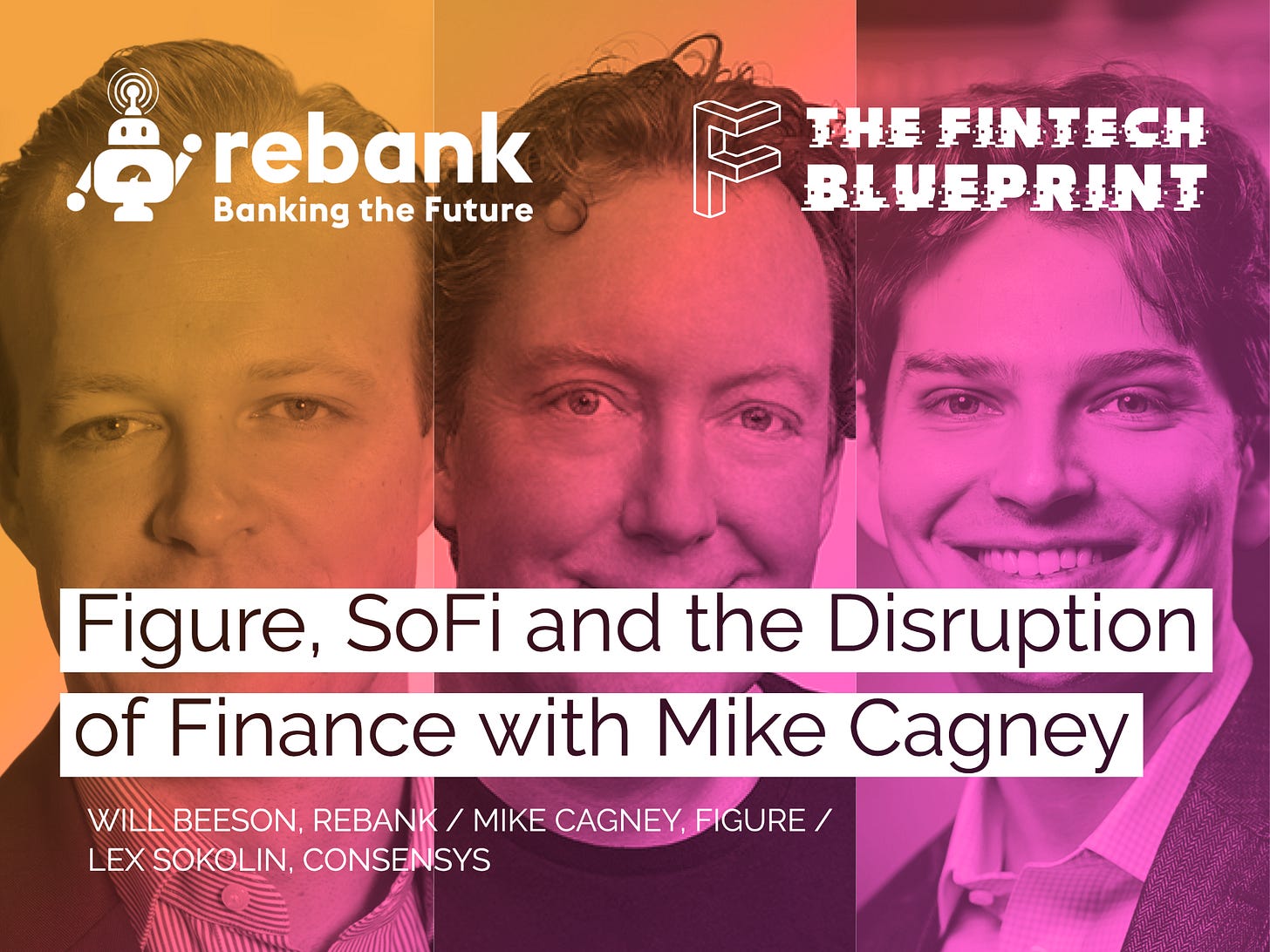 Mike Cagney is the Co-Founder and CEO of Figure, a full stack financial services blockchain company with consumer offerings in market or on the way in lending, banking and more. In late-2019, Figure raised $103 million at a $1.2 billion valuation and continues to grow.
Prior to starting Figure, Mike co-founded and ran SoFi, one of the most successful consumer fintech companies ever.
In this conversation, we discuss Figure's routes to asset origination and capital markets disruption, Figure's previously unannounced consumer banking and payments offering, lessons learned building and scaling multiple billion dollar companies and more.
For premium subscribers, the full transcript is provided along with the recording. Because the content is so packed, we've also added illustrations and market sizes along the way to orient your…
This episode is for paid subscribers