Oct 2, 2020 • 34M
Podcast Conversation: Fintech in the Metaverse, plus NFTs, Crypto Art, and Epic Games
Finance is being pulled apart by the forces of frontier technology. From AI, to blockchain, crypto and DeFi, to mixed reality, chatbots, neobanks, and roboadvisors — the industry will never be the same. Here is the blueprint for navigating the shift.
Hi Fintech Architects,
Welcome back to the Fintech Blueprint / Rebank podcast series hosted by Will Beeson and Lex Sokolin.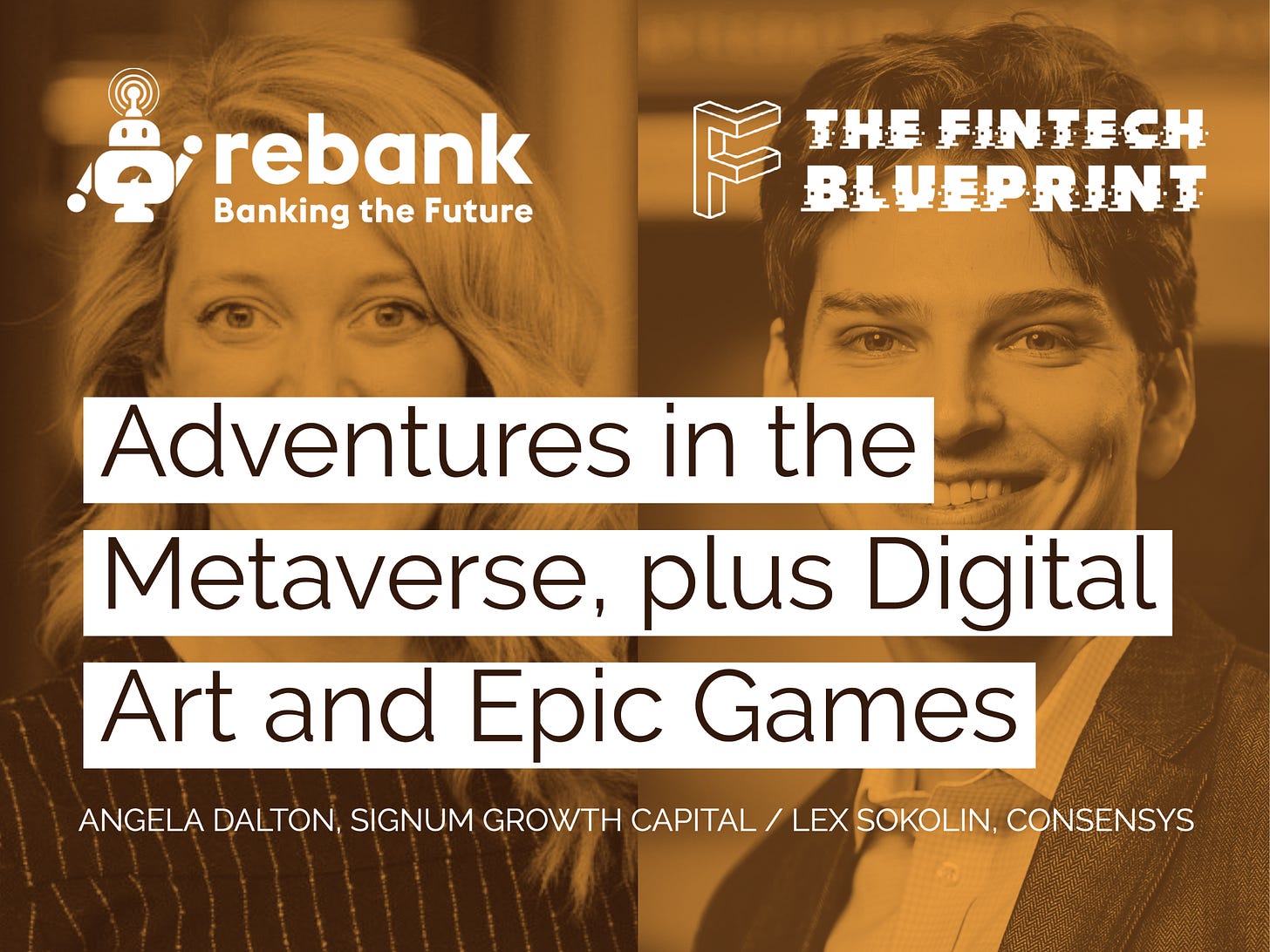 Today, we're joined by Angela Dalton to explore the fun and fantastical world that sits at the intersection of gaming, immersive technology, crypto and economics, namely, the Metaverse.
Angela is the Founder and CEO of Signum Growth Capital, an M&A advisory firm focused on emerging opportunities in fintech, especially blockchain, and digital media.
In this conversation, we discuss expectations for both recreation and work in a digital future, technological advances in recent years that underpin coming changes to immersive virtual experiences, the economics of virtual worlds and more.
For premium subscribers, an illustrated full transcript is provided along with the recording.
Hope you enjoy, and do not hesitate to reach out here!
This episode is for paid subscribers