Jun 19, 2020 • 49M
Podcast Conversation: How to Build a Profitable Digital Bank with Tinkoff
Finance is being pulled apart by the forces of frontier technology. From AI, to blockchain, crypto and DeFi, to mixed reality, chatbots, neobanks, and roboadvisors — the industry will never be the same. Here is the blueprint for navigating the shift.
Hi Fintech Futurists,
Welcome back to the Fintech Blueprint / Rebank podcast series hosted by Will Beeson and Lex Sokolin.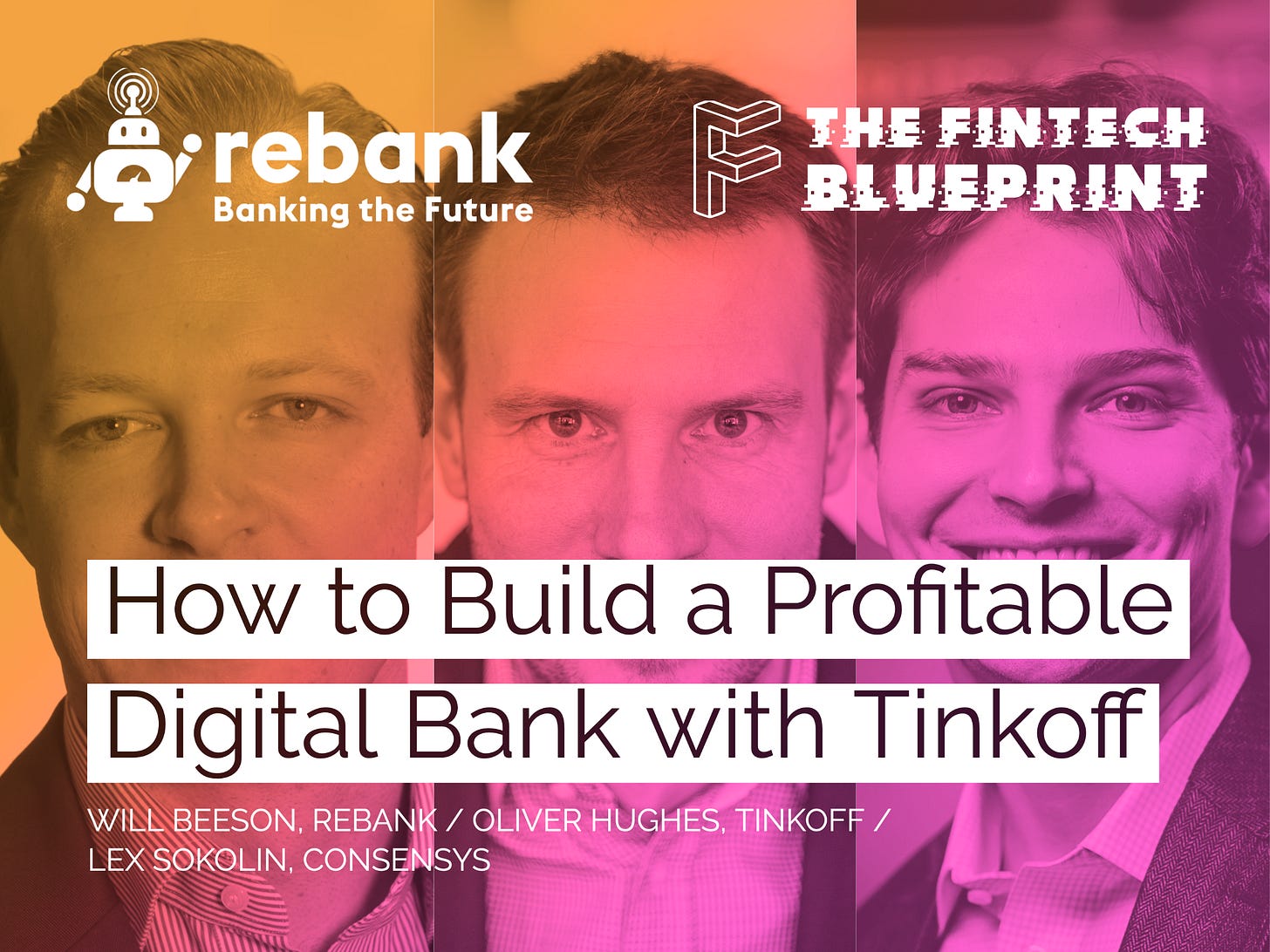 Oliver Hughes is the CEO of Tinkoff Group, one of the world's most successful digital banking groups with over 10 million customers. This one of our best interviews — full of clear operating advice.
Tinkoff is publicly listed with a $3.8 billion market capitalization, which brings clarity to its operating model in a time when many noteworthy consumer digital banks are pursuing customer acquisition at the expense of profitability.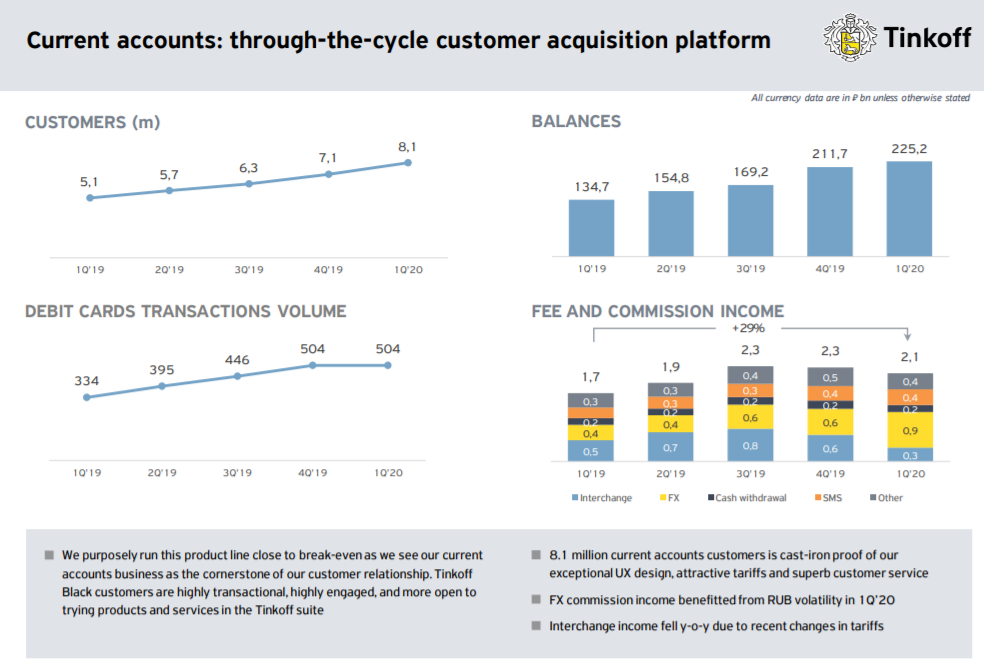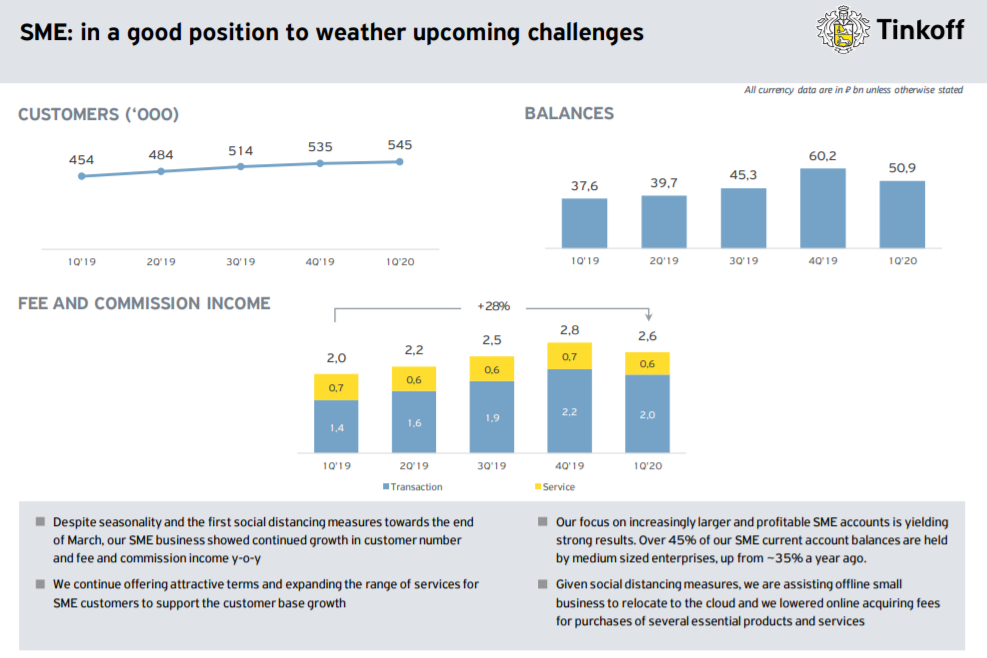 Oliver has led Tinkoff through three financial crises, and brings experience and perspective to the current COVID crisis. This is a fascinating discussion about unit economics in digital banking and winning business models with a CEO with thirteen years of experience in this space.
For premium subscribers, the full transcript is provided along with the recording.
---
Excerpt from Oliver Hughes:
At the end of the day financial services requires a certain amount of knowledge and a certain organizational design and a certain mental fit if you like. Because you can't build a successful financial business or FinTech business without a balance sheet. I've just said the dirty word yeah? So it's a balance sheet business and all of the FinTechs the last whatever it is six, seven years that they have been around they've been basically implying that lending is a complete taboo. Balance sheet business is a dirty word and we're going to go and build this huge kind of a financial funnel with a mobile app on a nice debit card and then build a marketplace.
Well that doesn't work. We tried to build a marketplace as well, it's not scalable. Yeah you can do something with it, there's a bit of life in there but it doesn't have legs to give you a scalable business and certainly won't take you to positive bottom line. So you have to have a balance sheet business, so it's classical banking just done a different way. You take deposits and then you lend them and then there's a margin on those deposits. Not very sexy, people don't like talking about it but that's how the economics work. And so if you want to get it, you have to get into a balance sheet business to have a successful financial business.
It's not just about interface, it's not just about high frequency in terms MAUs and DAUs and all the rest of it all your metrics in there and the output. It's not just about how you onboard customers and managing your marketing funnel and all the other good stuff that we know. It's about how you manage the financials behind it and to do that it you have to go into a highly regulated territory. You can't just make money on payments, if it's highly debatable as to whether you can actually make money on payments sustainably anyway no matter how big your business is. You then get into all sorts of different territories about managing customers if you're starting to lend, and not just being the guys who take people's money and handle their transactions.